Dream big…but with a dose of reality. Getting a horse to the Olympics/WEGs is hard on so many levels.
I was 16 the first time a trainer tried to take away my horse so she could ride it herself. She told me that I would never make a Young Riders' team if she didn't ride the horse. I (not knowing much about Young Riders) said, that's fine, but he is my horse and I would much rather you teach me how to ride it. Interestingly enough, I made it to Young Riders. Riding and training the horse myself. With, of course, the help of another coach.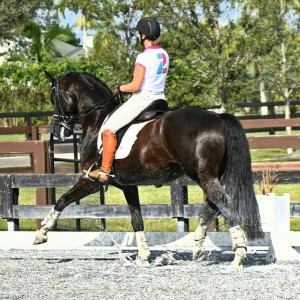 Now, before I get on my soapbox let me be clear. This is not a slam against full training or trainers. I have been in full training on numerous occasions, including here in Welly World and there are times when I do feel that – at any level – a trainer may need to be on your horse.
On Saturday night I ran in to a casual acquaintance and somebody you would very stereotypically call an AA rider (adult amateur). I asked her if she was showing this season and the response was that she doesn't really come here to show, she comes here for the trainer that transplants. That sounds all fine and dandy. If you can afford the luxury of four months in paradise to take some lessons, it's not the worst thing in the world.
Unfortunately, her comment was then followed by "Well, I am not really riding my horse right now because my trainer's other two horses are broken so she is going to try to see if she can take him to the Olympics". (Insert screeching record noise)
The horse world loves to sell dreams! Heck, I am a big dreamer with big ambitions so I am not the one to hold you back by any means. Unfortunately, I hate to be the bearer of bad news. Getting a horse to the Olympics is hard on so many levels. Getting there on a horse bred, ridden and purchased for an AA is virtually impossible. They are two completely different types of horses with completely different types of movement.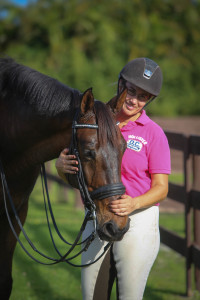 I briefly mumbled that I have some ethical issues with that, to which the response was, "Isn't that the job?" Well, I guess that depends on how you define the job. In my opinion, I want to enjoy my horse and learn how to ride. I do not want to sit on the sidelines paying the bills for someone to prove that a perfectly suitable AA horse is not going to place over 70% in the Grand Prix at a CDI. Filling my head with hopes and dreams so I can put more money in their pocket. Personally, realistic expectations, goals and a dose of reality are key.
Welly World is expensive. So if anybody else wants to send me money to put pipe dreams in their heads, I am more than happy to take payments via PayPal. The hard truth of the matter is, my AA friend, your horse is not going to the Olympics and your trainer is laughing all the way to the bank. So get back on your horse, ride, and enjoy it. Life is too short not to.